A NEW INITIATIVE FOR ADDED CONVENIENCE!

AND

A symbiotic relationship of the new age!
VetSPLY enables vet practices to sell and deliver a diverse range of pet food & supplies to their patients online, hassle-free and on-the-regular.
Purchase vet-recommended products online from a trusted and knowledgeable source.
Subscribe via recurring orders so your pets will never run out of the right food / items.
Have your orders delivered directly to your door within 1-2 business days.
Access to a large selection of pet products including food, treats, supplements, equipment and grooming supplies.

為您提供多元化及優質的寵物產品,包括食物、零食、營養補充劑、設備以及美容用品。
專為獸醫診所提供網上銷售服務的平台-使診所可輕鬆地在網上為客戶
提供各種寵物食品(包括處方糧)、營養補充劑、以及不同類型的寵物產品。
在值得信賴及信譽良好的網上平台去購買獸醫推薦的產品
透過循環購買確保您的寵物能夠持續地使用適合牠們的食物/物品
確認訂單後,在 1-2 個工作日內將您的訂單送到府上。
Sign up with Victory Animal Hospital and start shopping now!!!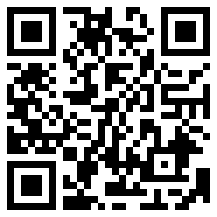 https://vetsply.com/pages/victory-animal-hospital

+852 5563 5595 www.VetSPLY.com hello@VetSPLY.com
© VetSPLY. All Rights Reserved.

立刻掃描二維碼註冊成為勝利動物醫院會員並開始購物 !