Meet the team behind Victory Animal Hospital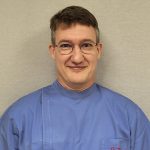 Dr. Owen Swan
BVSc (Pret)
Director and
Head of Surgery
Dr Owen has extensive experience and interest in surgery, including spinal, orthopaedic and oncological surgery. He has a special interest ultrasonography and is continually studying and working with referral ultrasonographists to improve the standards of ultrasonography in the practice.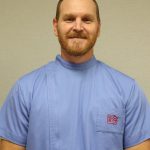 Dr. Ryan Moralee
BSc BVSc (Hons) (Pret)
Director and
Head of Primary Care
Dr. Ryan has benefitted from working in many disciplines within the veterinary field including intensive care, emergency medicine, surgery and general practice. With his post graduate degree in small animal medicine and diagnostic imaging he has found a great niche to utilize his knowledge at VAH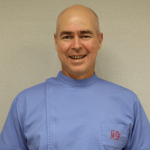 Dr. Roy G. Drew
BVSc (Pret)
Cardiology and
General Practitioner
Dr Roy has been a constant for Victory Animal Hospital over the last 17 years, his extensive knowledge in cardiology, medicine and ophthalmology.

Dr Roy is meticulous in his case management and client care, often explaining in depth the complexities of each case.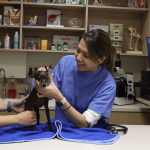 Dr. Louise YU Pui Chi BVSc (JCU) MRCVS
Dr Louise's passion for the surgical arts has seen her tackle patella and cruciate surgeries, with a plan to expand to more technical orthopaedic surgeries in her new future, but her surgical acumen does not stop there. She has managed major soft tissue and abdominal surgeries with great outcomes.
Victory Animal Hospital is continuosly looking to improve the standards within our Hospital as well as increase the surgical treatments and options for all our clients and patients. To this extent we bring in specialists both to teach us and also to consult with our clients and to do complicted and specialist surgical procedures.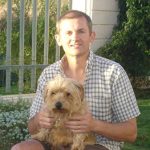 Dr. Antony Goodhead
Dr. Antony was schooled in the Durban area and completed a BSc Agriculture degree at the University of Natal. Following this, he went to the Onderstepoort Veterinary Faculty at Pretoria University, where he completed his BVSc degree as well as the Masters degree in ophthalmology. Antony has had the opportunity to live and work in the UK and to regularly attend veterinary congresses in the Europe and USA. Antony holds his Certificate in Veterinary Ophthalmology from the Royal College of Veterinary Surgeons.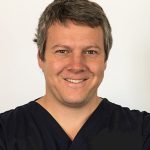 Dr Ross Elliot
Dr. Ross graduated from the University of Pretoria in 2005. He then entered into a surgical residency at the Bryanston Veterinary Hospital thought the University of Pretoria. He completed his residency in small animal surgery in 2011. During this time he completed a dissertation in the surgical CT anatomy of the canine abdomen, which produced 2 publications in Veterinary Surgery. Ross has been working as a specialist surgeon at the Bryanston Veterinary Hospital for the last 6 years as a specialist surgeon.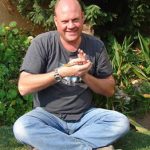 Dr. Izak Venter
Izak matriculated in Bloemfontein and then went to Onderstepoort where he completed his BVSc degree in 1990. He developed a special interest in ophthalmology and obtained his Masters degree in ophthalmology in 1994.
Izak keeps abreast of the latest developments in ophthalmology and attends veterinary ophthalmology congresses in the USA and the Europe. Izak is married and has a daughter and son. He enjoys fly fishing, hiking and 4X4 trails. Izak's own pets include a cat and two snakes.