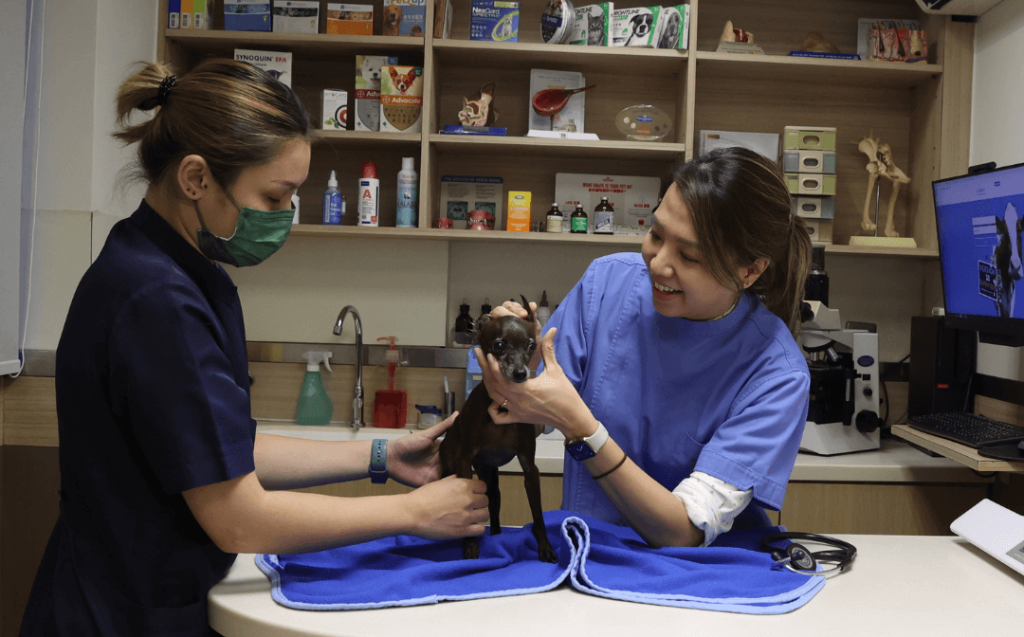 Having grown up in Hong Kong, Dr. Louise moved to the United States to attend high school and university. She completed her Bachelor's of Science degree in nutrition from the Ohio State University. She then moved to Australia to study veterinary science at James Cook University in Northern Queensland.
After graduation, she returned to Hong Kong where she can be close to her family and worked in a small animal practice for 4 years prior to joining the team at Victory. Dr. Louise enjoys most aspects of veterinary medicine, with a particular interests in surgery.
Dr Louise has a veterinary degree as well as a bachelor's degree in nutrition from the Ohio State University. She has been a great asset to VAH over the last 4 years, growing her knowledge and surgical skill set. Her passion for the surgical arts has seen her tackle patella and cruciate surgeries, with a plan to expand to more technical orthopedic surgeries in her new future, but her surgical acumen does not stop there as she has managed major soft tissue and abdominal surgeries with great outcomes. We are looking forward to witnessing Dr Louise progress even further and entrench
herself as a great surgeon.
In her spare time, Dr. Louise enjoys spinning, golfing and traveling. She has a fluffy friend which she loves dearly, a dog called Cooper.
Soft Tissue Surgery
Orthopaedic Surgery
Soft Tissue Surgery
Soft tissue surgery encompasses a wide range of procedures involving internal organs, the body wall, masses or tumors, and hernias or defects. In other words, these procedures include everything not related to bones, joints, muscles, or the neurologic system.
Orthopaedic Surgery