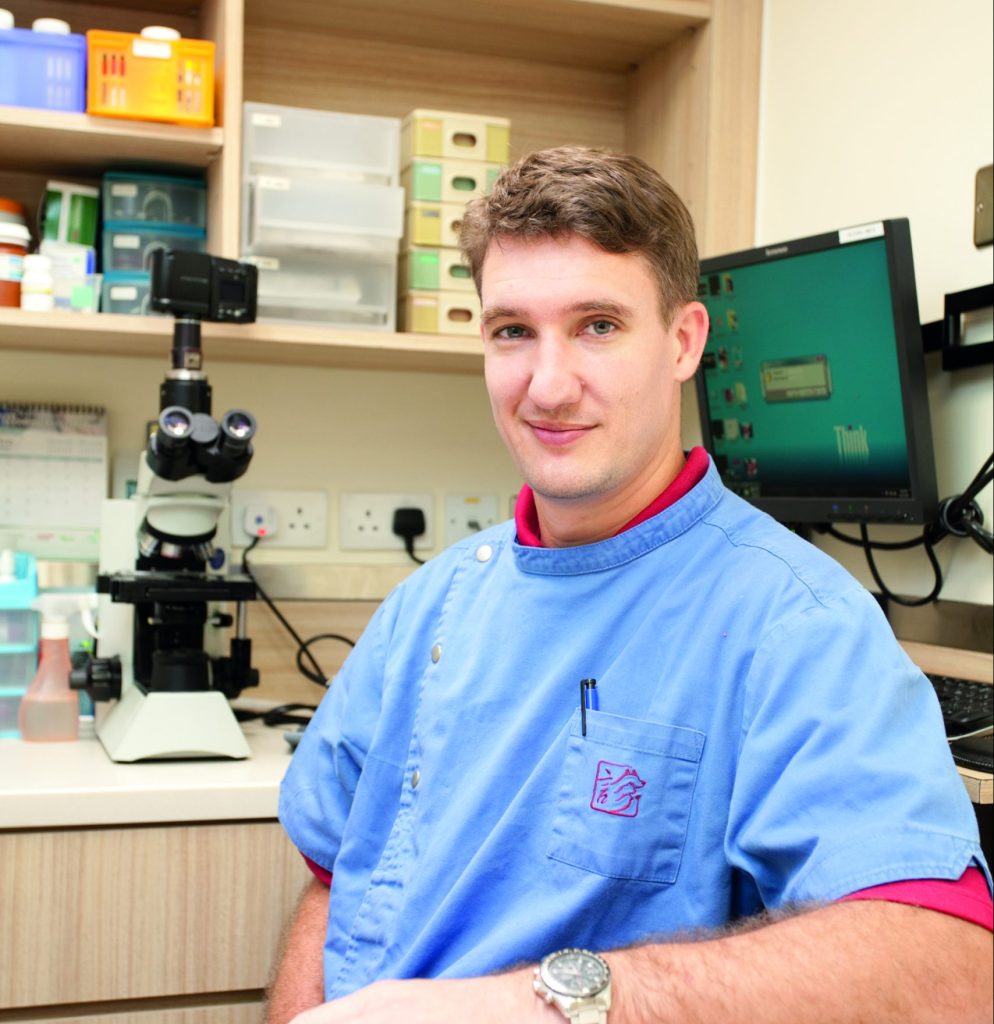 Dr Owen is the director of Victory Animal Hospital and through his 21 years of care and attention has grown the practice to be a frontline surgery and medicine practice in Hong Kong. Dr Owen often sees multiple second opinion referrals as he is well known for his surgical prowess and medical knowledge.


Dr Owen with the guidance of a Specialist Veterinary Surgeon have recently developed into new procedures, one being the CORA based levelling osteotomy or CBLO, for the repair of cranial cruciate ligament ruptures. It is this drive and determination to advance in the veterinary field that has sustained the growth of VAH.


Dr Owen has recently been graced with the presidency of the Hong Kong Veterinary Association and through this he is hoping to leave an extended footprint of positivity and well-being for the veterinarians and nurses of Hong Kong. We congratulate Dr Owen and wish him well with this exciting platform.
Soft Tissue Surgery
Primary Care
Soft Tissue Surgery
Soft tissue surgery encompasses a wide range of procedures involving internal organs, the body wall, masses or tumors, and hernias or defects. In other words, these procedures include everything not related to bones, joints, muscles, or the neurologic system.
Primary Care