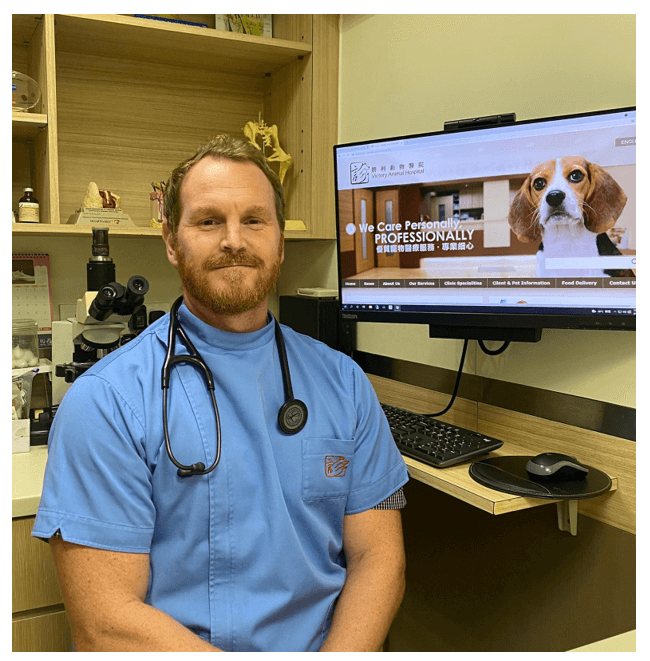 Dr. Ryan has been practicing veterinary medicine for 12 years, 7 of those has been in Hong Kong, with 2 of them being at our very own Victory Animal Hospital.
He has benefitted from working in many disciplines within the veterinary field including intensive care, emergency medicine, surgery and general practice. With his post graduate degree in small animal medicine and diagnostic imaging he has found a great niche to utilize his knowledge at VAH. 
He has and will continue to aspire to veterinary greatness as he continues to pursue extended courses to advance his knowledge into the fields of surgery and cardiology.
Ryan has recently grown a practice with his wealth of knowledge and can-do spirit, these skill sets will benefit Victory animal hospital as he takes on the role of director and partner.
With the addition of Dr Ryan to the established Victory team we are hoping to lift our patient care and client service.
We welcome Dr Ryan back to the team and trust that the future for Victory animal
hospital has never looked brighter.
Soft Tissue Surgery
Primary Care
Soft Tissue Surgery
Soft tissue surgery encompasses a wide range of procedures involving internal organs, the body wall, masses or tumors, and hernias or defects. In other words, these procedures include everything not related to bones, joints, muscles, or the neurologic system.
Primary Care